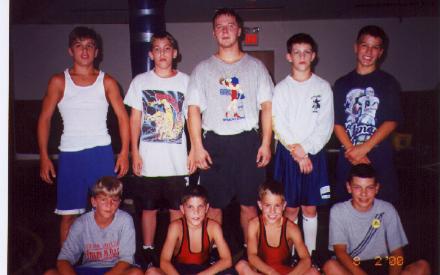 Top Row, L-R: J. Bubenheimer, P. Bujalski, Gene, G. Nasdeo, B. Epps....Bottom Row, L-R: C. Batista, D. White, D. White, A. Faiello

Above, Luke Lanno practices head position on Jon Hornung under Gene's watchful eye.
Gene's 8-9:30 PM M/W Class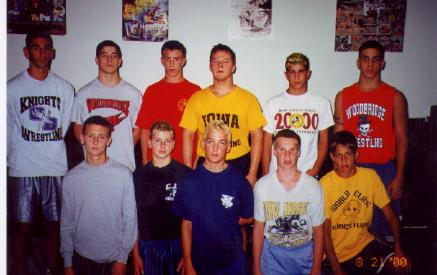 Top Row, L-R: T. Rispoli, M. Medini, J. Smigelsky, Gene, A. Castro, A. Gemgnani..... Bottom Row, L-R: P. Strincoski, J. Guido, K. Pardun, A. Gewain, J. Zannetti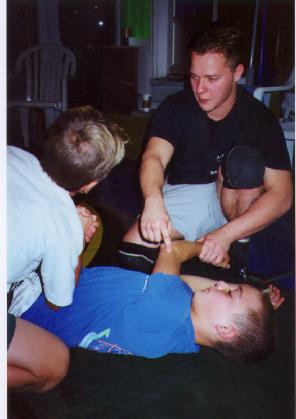 Gene points out the best place for maximum effect on a prone Kyle Pardun

We raise Champions at CJA!
Go for the Gold!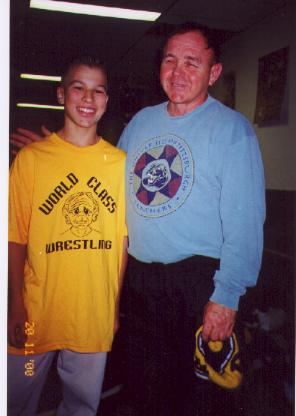 Brett Epps poses with Donn Ernst, his tee shirt emblazoned with Donn's likeness